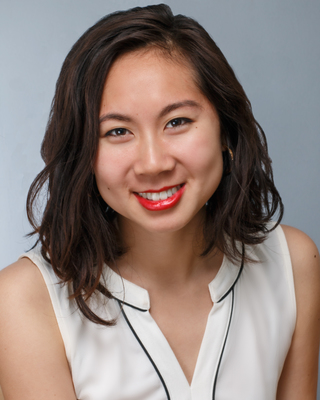 Hi there! I'm a Licensed Graduate Marriage and Family Therapist practicing in Maryland. My goal is to help you bring about lasting changes that will make you happy. What makes you (specifically you) happy could take many different forms. You may want to improve your relationship with your romantic partner, your relationship with your family, or even your relationship with yourself. I take a good hard look at the foundations of these relationships and walk you through ways to strengthen these relationships and create space for greater authenticity in those areas of your life.
Education
I earned my Masters degree in Marriage and Family Therapy from Iona College and my Bachelors degree in Family Science from The University of Maryland College Park. I completed Level 1 and 2 of Essential Skills in Comprehensive Energy Psychology with the Association for Comprehensive Energy Psychology.
Philosophy on Culture and Race
I identify as Asian American and am constantly wondering about what it's like to view the world through two different lenses. I grew up knowing for a fact that there is no one right way to do things because every culture (and everybody) sees it differently. I also speak Mandarin Chinese and Spanish in my sessions. I take the time to use the language that is more comfortable for you because I understand how important it is to understand how you see things. I offer a culturally competent and antiracist perspective to my therapy because we NEED to heal that relationship we have in our country as it pertains to culture and race. Nobody should be treated as less-than due to the uniqueness of their heritage.
Philosophy on Gender
I identify as a woman (pronouns: she/hers) and approach my therapeutic work through a feminist lens. For me, it means asking questions like: how can we help heal women from the wounds caused by the patriarchy in a way that also allows men to feel confident in navigating an egalitarian relationship and society? How do we stop projecting the shame that we have received from our gender conditioning, and instead turn shame into support for others? I believe we can do this together, without vilifying anyone. I draw from socio-cultural historic trends to explain how gender roles have impacted relationships, marriages, and our whole lives. From there, I help you create the change you want to see in your relationships, or with your relationship with yourself as it pertains to gender roles.